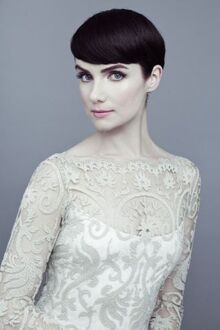 Victoria Summer (born December 15, 1981 in Berkshire, England) is a British actress. She debuted in The Zombie Diaries in 2006, and in 2009 moved to Los Angeles to pursue a movie career. She has thus far appeared in Dracula: Reborn, How Sweet It Is, Higher Mission, and as Julie Andrews in Saving Mr. Banks. She also works as a singer/songwriter and model.
Ad blocker interference detected!
Wikia is a free-to-use site that makes money from advertising. We have a modified experience for viewers using ad blockers

Wikia is not accessible if you've made further modifications. Remove the custom ad blocker rule(s) and the page will load as expected.