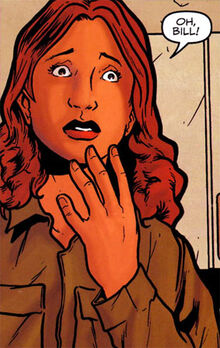 Tova Anael Fischer is the wife of Bill Simmons and the mother of Seymour Simmons. She is strong-willed and strident—good qualities for an agent of Sector Seven. Originally going by the Americanized name Anne Fischer, she quit the organization after Bill went missing and changed her name to Tova Simmons, opening a delicatessen in hope of keeping her son away from the madness that was his family's legacy.
Ad blocker interference detected!
Wikia is a free-to-use site that makes money from advertising. We have a modified experience for viewers using ad blockers

Wikia is not accessible if you've made further modifications. Remove the custom ad blocker rule(s) and the page will load as expected.