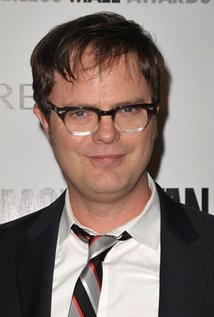 Rainn Wilson (born January 20, 1966) is an American actor, best known for playing Dwight Schrute on The Office and Arthur Martin on Six Feet Under. Wilson made his film debut in Galaxy Quest, followed by roles in Almost Famous, Full Frontal, House of 1000 Corpses, The Rocker, Super, Cooties, and The Boy.
In addition to acting, Wilson published an autobiography, The Bassoon King, in November 2015, and also co-founded the digital media company SoulPancake in 2008.
Ad blocker interference detected!
Wikia is a free-to-use site that makes money from advertising. We have a modified experience for viewers using ad blockers

Wikia is not accessible if you've made further modifications. Remove the custom ad blocker rule(s) and the page will load as expected.