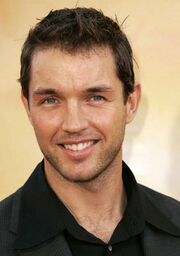 Matthew Marsden (born March 3, 1973) is a British actor, best known for his role as Chris Collins (not Chris Latta) on the long-running UK drama series Coronation Street. He has appeared in films such as Helen of Troy, Anacondas: The Hunt for the Blood Orchid, Tamara, Resident Evil: Extinction, Rambo, and Atlas Shrugged.
He grew up reading Transformers comics!
Ad blocker interference detected!
Wikia is a free-to-use site that makes money from advertising. We have a modified experience for viewers using ad blockers

Wikia is not accessible if you've made further modifications. Remove the custom ad blocker rule(s) and the page will load as expected.