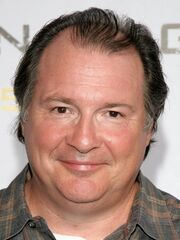 Kevin Dunn (born February 26, 1956) is an American actor. He has appeared in films such as Stuart Abernathy in Small Soldiers and Colonel Anthony Hicks in Tristar's Godzilla in 1998 (reprising his role as Hicks in the follow-up cartoon Godzilla: The Series). In 1989, he had a psychic premonition predicting the arrival of Vigo the Carpathian.
Ad blocker interference detected!
Wikia is a free-to-use site that makes money from advertising. We have a modified experience for viewers using ad blockers

Wikia is not accessible if you've made further modifications. Remove the custom ad blocker rule(s) and the page will load as expected.