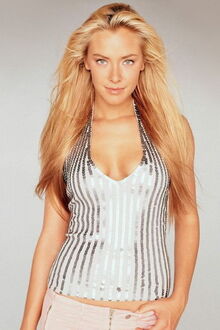 Julianne Grossman is an American voice actress and announcer. Among her voice roles include Charlene and Commanderette Zircon in Spaceballs: The Animated Series, Big Barda in Superman/Batman: Apocalypse, Etta Candy in the Wonder Woman Animated film, Hippolyta in Justice League Action, and Mystique in X-Men: Next Dimension.
She does a lot of voice-over promos.
Voice roles
Edit
Sector 7 Scientist
Additional voices
Ad blocker interference detected!
Wikia is a free-to-use site that makes money from advertising. We have a modified experience for viewers using ad blockers

Wikia is not accessible if you've made further modifications. Remove the custom ad blocker rule(s) and the page will load as expected.