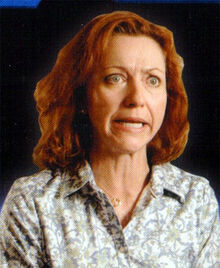 Judith "Judy" Witwicky (née Taylor, 1960–) is Samuel Witwicky's mother and Ronald Witwicky's wife. She is very protective of her dog and her garden. She is strict when it comes to discipline, but still understanding and supportive of the men in her life.
She doesn't mind if you masturbate. Giant robots trampling her flowers are another story.
Ad blocker interference detected!
Wikia is a free-to-use site that makes money from advertising. We have a modified experience for viewers using ad blockers

Wikia is not accessible if you've made further modifications. Remove the custom ad blocker rule(s) and the page will load as expected.