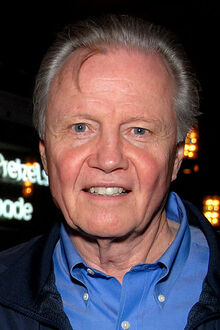 Jonathan Vincent Voight (born December 29, 1938) is an American actor. Among his many roles, his most notable was perhaps in the film Anaconda, where he played the Old Guy Eaten by the Snake.
Oh, and he was in Midnight Cowboy, Deliverance, Zoolander, Fantastic Beasts & Where To Find Them, season 7 of 24 and currently on Ray Donavan. He also won a Best Actor Oscar. But that's all of subsidiary importance, frankly.
Ad blocker interference detected!
Wikia is a free-to-use site that makes money from advertising. We have a modified experience for viewers using ad blockers

Wikia is not accessible if you've made further modifications. Remove the custom ad blocker rule(s) and the page will load as expected.