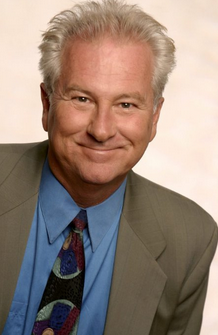 Jamie Alcroft (born January 18, 1949) is an American voice actor and comedian who is best known as half of the comedy duo Mack & Jamie. In the world of voice acting, he is known as Colonel Victor Hoffman in the Gears of War franchise, LOA Chairman in Ninja Gaiden 3, Esposito & Vance in Justice League: Unlimited, Rhino in Rocket Power, Jack in Return to Castle Wolfenstein, Timmy The Toy in Rugrats, Sio Bibble in Star Wars: Galactic Battlegrounds and Eli Wolstan in Eight Crazy Nights.
Voice roles
Edit
Ad blocker interference detected!
Wikia is a free-to-use site that makes money from advertising. We have a modified experience for viewers using ad blockers

Wikia is not accessible if you've made further modifications. Remove the custom ad blocker rule(s) and the page will load as expected.