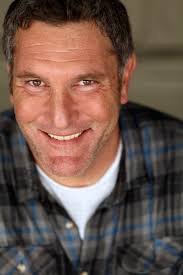 Daniel Riordan is an American actor. He has made several appearances on various Star Trek series, and also appeared in Ed Wood, Jingle all the Way and Scooby Doo: The Mystery Begins (which also featured Garry Chalk and Frank Welker) as the voice of the Dark Spector. He also voiced Mr. Sinister in X-Men Legends II: Rise of Apocalypse, Doc Samson in The Incredible Hulk: Ultimate Destruction, and voiced another evil dragon, Alduin the World-Eater, in The Elder Scrolls V: Skyrim.
Voice roles
Edit
Transformers: The Game Edit
Ad blocker interference detected!
Wikia is a free-to-use site that makes money from advertising. We have a modified experience for viewers using ad blockers

Wikia is not accessible if you've made further modifications. Remove the custom ad blocker rule(s) and the page will load as expected.