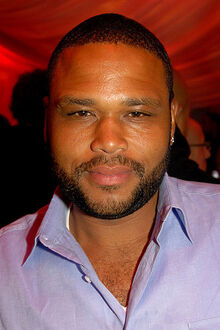 Anthony Anderson (born August 15, 1970) is an American comedian and actor. He has appeared in films such as Exit Wounds, Barbershop, Kangaroo Jack and The Departed, and television shows such as Hang Time and The Shield. From 2008 to 2010, he starred in Law & Order as Detective Kevin Bernard. In 2014, he began his starring role on Black-ish as "Dre" Johnson.
Ad blocker interference detected!
Wikia is a free-to-use site that makes money from advertising. We have a modified experience for viewers using ad blockers

Wikia is not accessible if you've made further modifications. Remove the custom ad blocker rule(s) and the page will load as expected.